What's your next big move?
You're on a mission to create a sustainable and rewarding business in book publishing you love and I'm here to provide you with the tools and opportunities you need to do exactly that.
"Dear Claudia, This is the first sincere, not formal and so spiritual thanking letter…we have received. We appreciate…this attitude! I do think publishing is about more than just business and profit. And actually, all businesses should have a social role in mind. Thank you for the personal and very encouraging letter! Will be in touch again soon!"

Katalina S. | Literary & Film Agent | Bulgaria
---
"I always look forward to your optimistic emails. Stay so confident and positive. "

Silke F. | Foreign Rights Licensing | Germany
"Thanks for all of your Monday morning motivational emails."

Michael C. | Author & Publisher | USA
---
Love Letter To Bookworms
---
Get the only E-Mails
full of love, support and encouragement.
Want to boost your small biz — as publisher, foreign rights book agent or author — with uplifting ideas and positive content? Want more joy, creativity and passion in your work day, reach an international readership and make money doing what you love? Want to get strategic insights for your daily business and build a relationship first?
This is for YOU!
---
---
My Love Letter To Bookworms brings you the best of what I've learned over the past years of being an entrepreneur, and you have an enormous opportunity to catch it all, so you can supercharge your focus to create your best work.
---
Here's A Peek Inside:
Can't make a decision?
Hey Future Genius, Stop Overthinking! Claudia Wittmann — C'est Moi Or Some REAL Stuff About Me
What they don't teach you: The Good, The Bad And The Mean Requests For Proposals (RFP) — And How Not Come Off As Desperate
4 Things You DON'T Wanna Hear…The Most Common Writing Blockers, You're NOT Gonna Want To Hear, Especially If You're Having A Hard Time And How To Overcome It
LOVE This One…Forwarding: Create A Meaningful, Powerful Life You Love and Become The Person You Most Want To Be
To Pitch, Or Not To Pitch, That Is The Question: Why You Need To Do Business During A Global Crisis
Ready To Dream BIG? Here's Your VIP Backstage Pass To Going Global From Day ONE
5 Must-Ask Questions Before You Unleash The Power Of Selling And Buying Book Rights In Publishing
How To Set And Achieve Your Annual Goals: The Step-By-Step Method For Going From Starving Creative To Thriving Creator
Toe Stop, My Sweet Bookworm!
Wanna make your business feel like a total guilty pleasure? Click Love Letter To Bookworms or the pic below and your ride is just beginning!

---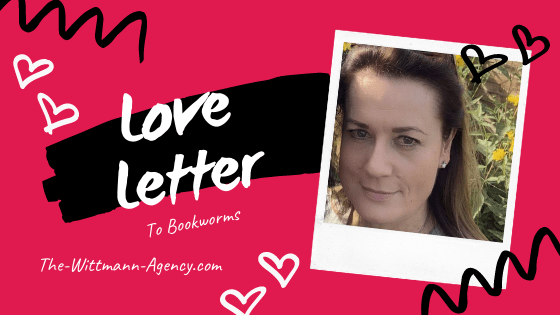 ---
Want to accomplish a big goal?
Want To Fast Track Your Business Growth? Overcome Laziness, Take Action And Get Global Recognition And Licensing Deals
Make 'em Love You: Stand Out In A Sea Of Sameness And Tap Into The Real Power Of Branding
Taking The Shame Out Of Self-Promotion: Be Proud Of What You Do And Don't Feel Ashamed To Draw Attention To Your Work
Can You Predict A Bestseller? Change Your Words, Change Your World
5 Straight-To-The-Point, Rock-Solid And Easy-To- Implement Tips To Stand Out And Stay Profitable In A Rapidly Changing Book Publishing Industry
No Matter What, Do This: Promote The Hell Out Of Your Existing Products And Services
STOP Doing This Or It Will Kill Your Creative Business: Skipping Your Unique Brand Voice And Ignoring Modern Marketing Altogether
If There's ONE Thing You Should Never Delegate…It's YOUR Marketing
15 Digital Resources That Offer Quick (And Often Cheap) Ways To Get You Started
Holy Cannoli! Can This Site Do The Dishes, Too? Here's What I Learned Developing My New Website: 5 Quick Website Tips You Need To Know
3 Clever Ways To Market Your Online Biz On A Shoestring Budget
4 Resources To Make You An *Unstoppable* Foreign Rights Hero
10 Money Making Facts About Email Marketing
Cybersecurity As USP: The Ultimate Starter Guide
---
Plow Stop, My Smart Bookworm!
Click Love Letter To Bookworms or the pic below and let's make your business journey an exciting adventure!

---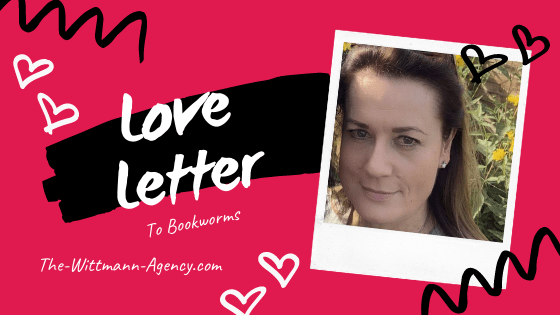 ---
Stuck in a negative thought loop?
Trouble In Paradise? Fear Of Failure Or Why Getting Back Up Again After You Fall And Continue Is What Matters
More Isn't Always Better And "Non-Stop" Anything Isn't Wise! Why Sometimes, It's Best To Say Yes To Less To Never Burnout Again
Ever Felt Afraid Of What People Might Think About What You Have To Offer? Stop Worrying About What Others Think!
How To Stay Grounded In Uncertain Times
Feeling Mentally Fried? 5 Ways To Beat Burnout
Permission To Go (And Grow) Slowly And BE EXTRA KIND With Yourself
How To Feel All High About Yourself And Your Biz
Scared, confused and overwhelmed? Help inside! (COVID-19 Coronavirus Pandemic Support)
This Won't Last! Update On The Current Global Book Publishing Business (Coronavirus Update 2020/2021)
---
---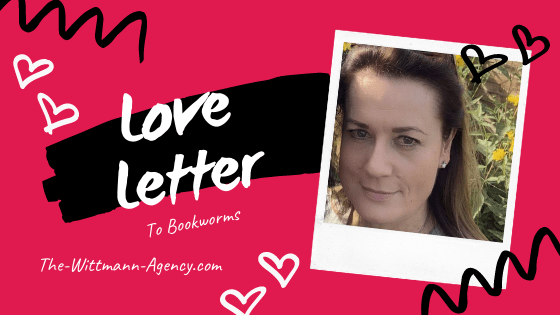 ---
Want more customers to say, "YES, please!"?
This Doesn't Have To Cost You ANY Money: 5 Practical Steps To Simplify Your Brand Message
52 Quick & Dirty Tips And Lessons I Have Learned Running This Business: May It Help You With Your Own
This Subject Line Secret Will Make Your E-Mails — book translation rights offers, manuscript proposals, sales pitches or follow-ups — Extra, Extra Click-Worthy
Let's Have A Laugh: How To Make Your Marketing More Fun And Your Customers Laugh Without Losing Your Credibility
How To Sell Smarter Or An Idea Worth "Stealing" From Me
How To Get More Traffic, More Conversions, More Buyers Without Spending A Single Dime On Advertising
Digital BS Pause: How To Grow Your Publishing Business Internationally With Your Website
Let's Talk About Costly And Embarrassing Business Fails Or How To Create Amazing Translated Licensing Material For A Global Reach
Be Instantly Recognizable! Yeah, YOU! How To Get Started With Photography And Pics To Inspire A Global Audience
---
---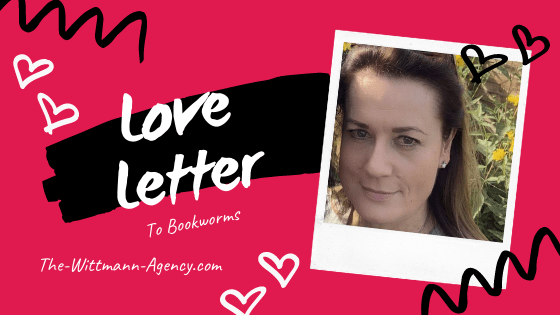 ---
"You're a delightful person and I'm sure you deserve all the success you had over the years."

Eduardo C. | Author | USA
---
Digital Masterclass
It's free! (for a limited time)
---
5 Secrets To Boost Your Newsletter Results (And Sell)
Transform your digital newsletters — forever! — so they get opened, read and clicked.
---
---
If you think my Love Letter To Bookworms are powerful, my classes are explosive TNT.
---
By the end of this class, you will have
A 5-day self-learning class (ultra-short daily E-Mails) filled with straight-to-the-point-teaching + easy-to-implement action steps + real-life examples from my Explore & Navigate success path to help you create digital newsletters and E-Mails that become a trust-building and money-making growth engine for your business!
The simple-to-implement techy stuff you need (Don't worry, I'll help you step-by-step!) to look like a pro (without spending a lot of €€€).
5 concrete proven strategies to get you better results from your digital newsletter and your E-Mails — FAST!
You in?
---
"This incredibly well-written guides exceeded my expectations: clear, concise and easy to understand. Chapeau! Your guides have become my favourite resources, that I use in my daily business. HIGHLY (!!!) recommend it."

Ruth Ch. | Freelance Translator | Germany
---
Working In Book Publishing: Digital Office Survival Guide
Click here and you'll get your guide, including links to bonus material and recommendations, saving you time, nerves and money.
---
25 Digital Marketing Tools And Services Modern Publishing Entrepreneurs Can Trust
Imagine being able to automate work tasks and set yourself up to thrive — no matter what's going on in the world! — by adding tried and true digital tools to your business.
---
---
Launching and running a business in today's globalised online world means endless to-do lists and ever-looming deadlines and non-stop online marketing.
And the very real fear that you might just forget the most important things and screw up your publishing adventure.
---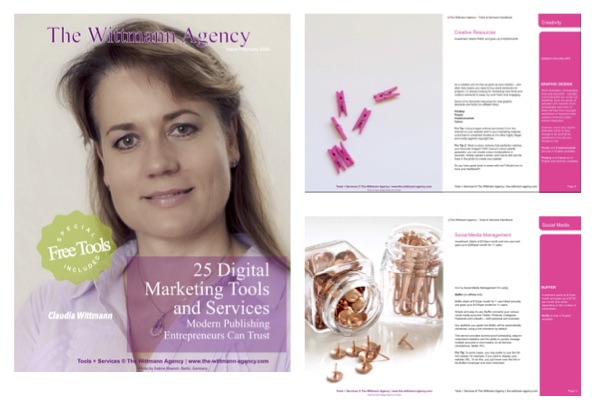 What You Get:
An instantly available step-by-step-guide in PDF, with 25 safe, well-supported, easy-to-implement and tried-and-tested tools, apps, software and services to manage your daily business in a digital world, which meet all requirements of international, European and often more strict German rules and laws.
For you, I made a list of the tools and services I use in my daily business and recommend in my Explore & Navigate sessions, and tell you why I use them, what they cost and what I do to save money. It covers:
#1 Accounting + Getting Paid
#2 Marketing + Newsletter
#3 Creative Ressources
#4 Social Media Management
#5 Promotional Material
#6 Keeping Organized
#7 Scheduling & Planning
#8 Web Storage & File-Sharing
#9 Web Hosting & Domain Registration
#10 Web-Based Communication
25 Digital Marketing Tools And Services Modern Publishing Entrepreneurs Can Trust is for small business owners, freelancers, solopreneurs, and all people in book publishing who want to make an impact online and attracting an international audience.
Ready?
---
"Hello again, Claudia. My thanks for your workbook. Most helpful."

Dan B. | Author | USA & France
---
---
5 Mistakes Even Smart Publishing Professionals Make(And How To Fix Them Quickly)
Changing these 5 things — can make or break your business in today's digital world! — for people who want to make an impact globally and avoid these 5 most common pitfalls.
---
---
If you think my 25 Digital Marketing Tools And Services Modern Publishing Entrepreneurs Can Trust is most helpful, you can't afford to miss this workbook.
---
What To Expect:
An instantly downloadable, easy-to-digest workbook in PDF, that breaks down the 5 biggest mistakes publishing pros make in online business nowadays and gives you context on why they matter and how to spot them in your business.
5 Mistakes Even Smart Publishing Professionals Make And How To Fix Them is for small business owners, freelancers, solopreneurs, and all people in book publishing who want to make an impact online attracting a global audience.
You'll get tips, tools and best practice from my Explore & Navigate sessions, to fix theses mistakes quickly and avoid them in the future.
I promise you will see results!
You want?